Happy Digital Scrapbooking Day!!! Are you ready for some major sales? I have a list of places I am going to, and I am ready to spend!
Did you know that ScrapMatters is having a MAJOR DSD sale? Well, they are.....everything is 40% off!!! Whoa. That is huge!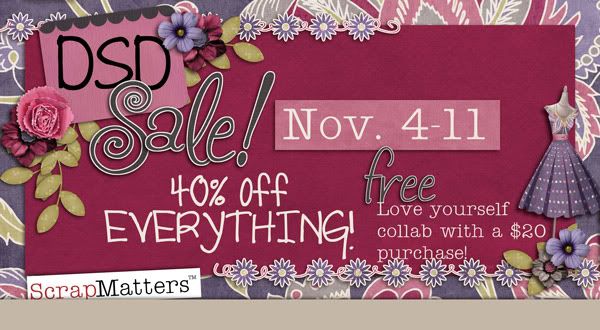 I also have a fun grab bag all ready for your spending pleasure. This is a CU bag, but it can be used for personal use too. To see all the new amazing goodies inside you will need to visit
my shop
. They will not be offered together for this amazing price again. That is almost 70% off the total price!
I won't keep you any longer, cause I know you have a bunch more stops to make before the weekend is over! Enjoy.