Jenasis Design's own Shelby is going to be hosting the next Speed Scrap at STS! Here are the details. Hope to see you there...
Here is the prize pack for finishing the SS. It is the Alpha for Enchanted Evening.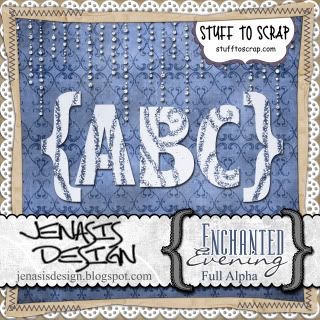 There will also be a bonus prize for all who complete the SS. There will be a little hint for those who haven't found the Forum Freebie Challenge, Enchanted Evening!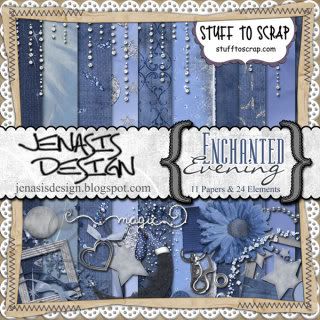 And if you haven't heard, I am having a CT call! I have already gotten a few wonderful applications, but I would love to see a few more! If you haven't applied yet, give me a shout, before I make my final decision.